We Have Logistics Strength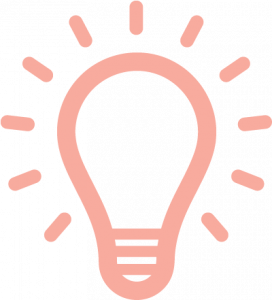 Bettaway Traffic Systems, Inc. – THIRD PARTY LOGISTICS (3PL)
Our 3PL offers clients a complete managed services solution. Focused on CPG brands, mostly specializing in the food and beverage sector, we only contract with established carriers to provide equipment availability, quality service, competitive rates and real-time tracking and information.
Bettaway has a proven track record of delivering superior services and products
Extensive National, Regional and Local Carrier Network that Services the US and Canada
Unique 3PL Strategies and Customized Logistics Solutions
Dedicated Operations, Including Onsite Personnel
Copacker Management with Interactive Dock Scheduler
Live, In-Transit GPS Tracking Visibility
Shipment Consolidation
Network Optimization
Freight Bid and Outsourced Procurement Services
Centralized Freight Payment & Data Center
KPI Benchmarking
Carrier Claims and Contract Management
System Integrations and Implementations
SERVICE US & CANADA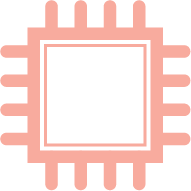 TECHNOLOGY INNOVATION – REAL TIME PEACE OF MIND
Technology has become the foundation of our industry. Our main focus is to match the best possible rate and service offering to our customers' needs and to provide real-time visibility with accurate information. Bettaway's team of onsite developers and IT staff continues to expand our technology offerings to deliver the most optimal user experience for our partners.
Interactive Client Web Portal with Tracking Updates
Last Known Location, In-Transit Load Pings with Predictive Load Failure Capabilities
Online Document Library of BOLs, PODs & Lumpers
Shipment Status Notifications
Interactive Dock Scheduler for Plants & Warehouses
Interactive Carrier Web Portal for Load Tenders, Load Status Updates, Invoicing & Payment Status
Online Carrier Load Board for Seamless Load Offers & Assignment
Custom Designed Business Intelligence (BI) Dashboards
Bettaway Suite of Mobile Apps – Logistics Client, Logistics Carrier & Various Pallet Platforms
Bettaway's Transportation Management System (TMS)
Bettaway developed a proprietary transportation management system (TMS) that is core to our 3PL operation. It dynamically matches the best possible rate to each shipment while considering service requirements, transit times, shipper/receiver hours, and equipment availability. Because we developed our TMS internally, the functionality continues to evolve as industry expectations and requirements change. We are agile in our abilities and can customize our system to meet any client's unique requests.
Bettaway's technology capabilities go beyond our proprietary TMS. We recognize that every client, carrier and vendor have different technology thresholds; therefore, we offer several integration methods to meet the needs of all.
Integration Capabilities
Application Program Interface (API)
Electronic Data Interchange (EDI)
Flat File or CSV Files
Security is a top priority. We have a solid network infrastructure that includes onsite redundancy, offsite disaster recovery and cloud backups.

Bettaway Beverage Distributors, Inc. & Bettaway West, Inc. – FLEET
Bettaway owns and operates a modern, technologically advanced fleet. We pride ourselves on professionalism and safety.
Provides dependable, ongoing support to our logistics and pallet divisions.
Capable of coordinating and implementing custom, just-in-time (JIT) and specialized expedited services.
Provides value added services such as shuttle work, trailer spotting & yard management.
Offers protection from freeze & temperature controlled equipment.
Offers clients a single source transportation solution from manufacturer's yard to client's door.
Provides pop-up and surge fleets.
Our ultralight equipment is capable of 50,000 pound payloads, which means increased efficiency and lower environmental impact for our clients.
GPS Tracking & Cargo Sensors in All Trailers
On-Board Computers & Communication in All Tractors
Collision Warning System
Electronic Logging (HOS)
Modern, Clean, Food-Grade Equipment
Uniformed, Professional Drivers with an Average of 15 Years Experience
DOT Compliant