We Find Supply Chain Savings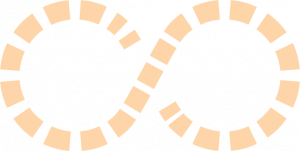 SUPPLY CHAIN CONSULTING
Our advantage is our unique position as an established and accomplished supply chain service provider. We are experts at helping companies develop and implement new business strategies that will seamlessly incorporate with their supply chain objectives to drive operational success. By leveraging our supply chain consultants and technology, we are able to provide cost-saving opportunities, process improvement achievements, and increased productivity.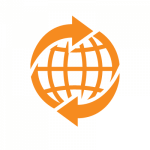 Network Remodeling & Logistics Optimization
We help clients with complete network optimization by integrating operational strategies across their supply chain networks to achieve ultimate efficiencies in transportation and fulfillment management. Clients benefit from increased productivity, improved service levels, a reduction in nonessential costs and net profit growth.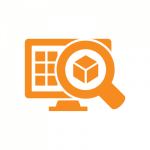 Technology Development & Product Integrations
Our knowledge of transportation management systems (TMS) and technical integrations allows us to help companies join together new technologies with existing infrastructure, or revamp current platforms to better streamline operations. Our goal is to provide systems that automate the supply chain process.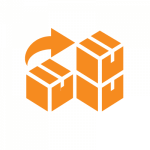 Supply Chain Strategy Development & Process Execution
Our niche is guiding fast growing brands that need short and long term strategic solutions. We develop optimal supply chain strategies by collaborating with clients to understand company objectives, inventory demands, system capabilities and customer expectations.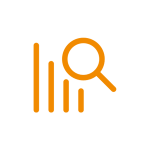 Key Performance Indicator (KPI) & Benchmark Reporting Development
We are experts at measuring value and performance. We help to identify meaningful benchmarks to understand your business. We utilize data mapping tools that combine various data sources to produce real-time reports that measure spend, capacity, service and more.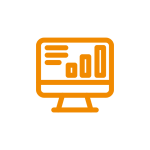 Business Intelligence Platform Design & Integration
We integrate your KPIs into an online visualization tool that will provide instant access to your benchmarks. You will have the ability to draw quick operational and spend conclusions by simply clicking on the data visualizations.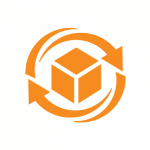 Risk vs Reward Rationalizations
We are experts at breaking down your supply chain "what if" scenarios to deliver all possible outcomes so clients can make better business decisions. Whether considering a new plant or warehouse to feed a supply chain, trying to find an operational resolution to increased fines, or contemplating the acquisition of a new business, our thorough approach gives clients powerful data-driven conclusions.

DATA
IN FINDING COST REDUCTION OPPORTUNITIES

ANALYTICS
IN KPI'S AND BI DASHBOARDS

INNOVATION
IN TECHNOLOGY

STRATEGY
IN PROCESS IMPROVEMENT AND NETWORK OPTIMIZATION
When you partner with Bettaway's team of supply chain consulting experts you get results.
✓ Reduction in Costs
✓ Transportation Service Level Improvements
✓ Reduced Miles & Increased Weight Utilization
✓ Net Profit Growth
✓ Benchmark & Metric Visibility
✓ System Enhancements & Process Automation